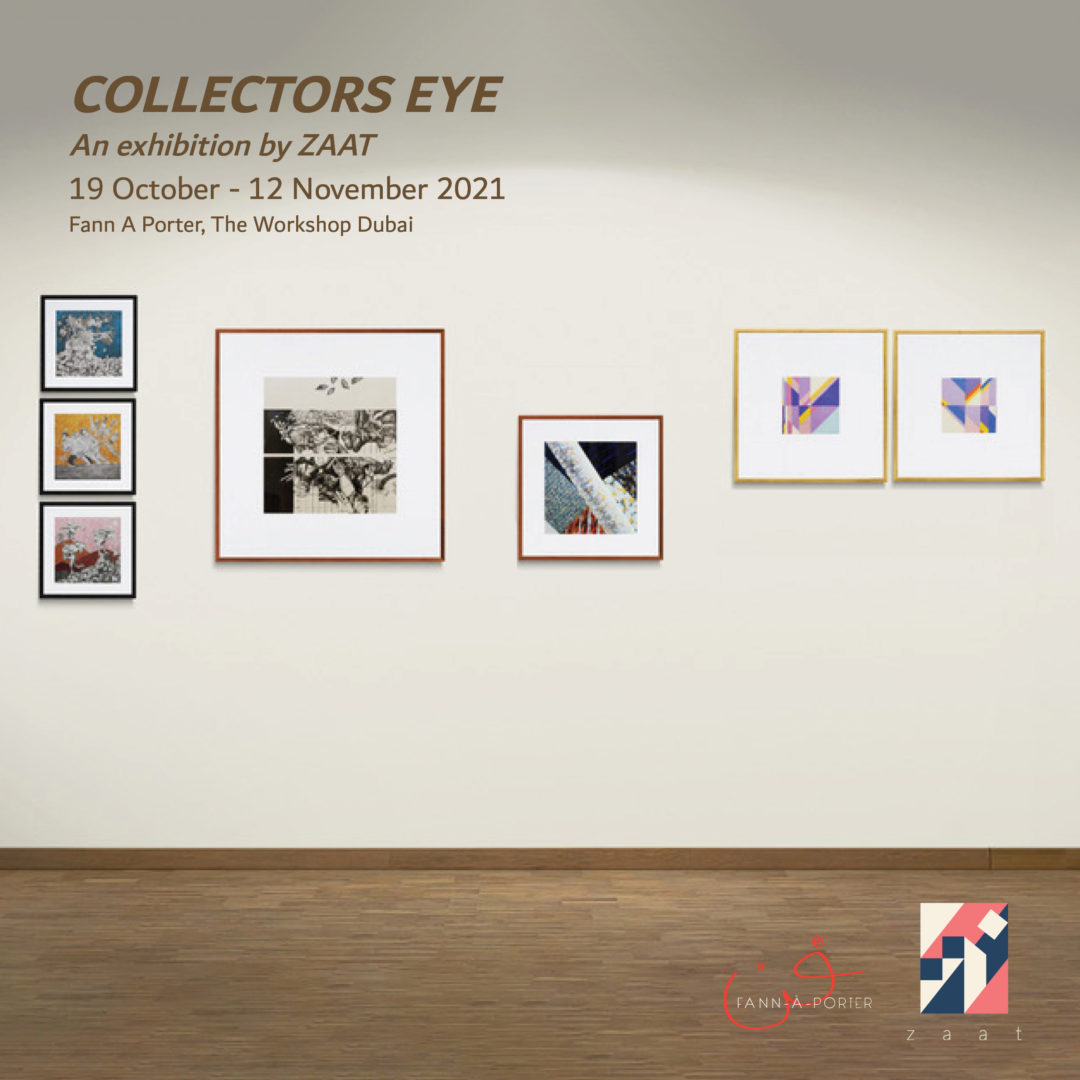 Fann A Porter and The Workshop Dubai are pleased to present COLLECTORS EYE, an exclusive exhibition by ZAAT.  The exhibition will present a selection of collectible silkscreen, lithographs and etchings by leading artists from the Arab World and beyond. Mostly renowned for their outstanding paintings, sculptures, and installations ; Collectors Eye #1 puts focus on works on paper revealing new ideas, techniques and materials in a powerful display of creative experimentation and aims to provide a comprehensive selection of prints from the secondary market.
COLLECTORS EYE
by ZAAT
19 October – 12 November 2021
Opening Reception: Saturday, 23 October at 5pm
Location: Gallery space at The Workshop Dubai
Artists: ARMAN, Kamal Boullata, Enaya Bukhary, Leonardo Cremonini, Dia Al Azzawi, Samia Halaby, Omar
Khouri, Dr Suheir Osman, Juliana Seraphim, Dodi Tabbaa, Edouard Trémeau, Sabry Mansour and
Zena Assi.