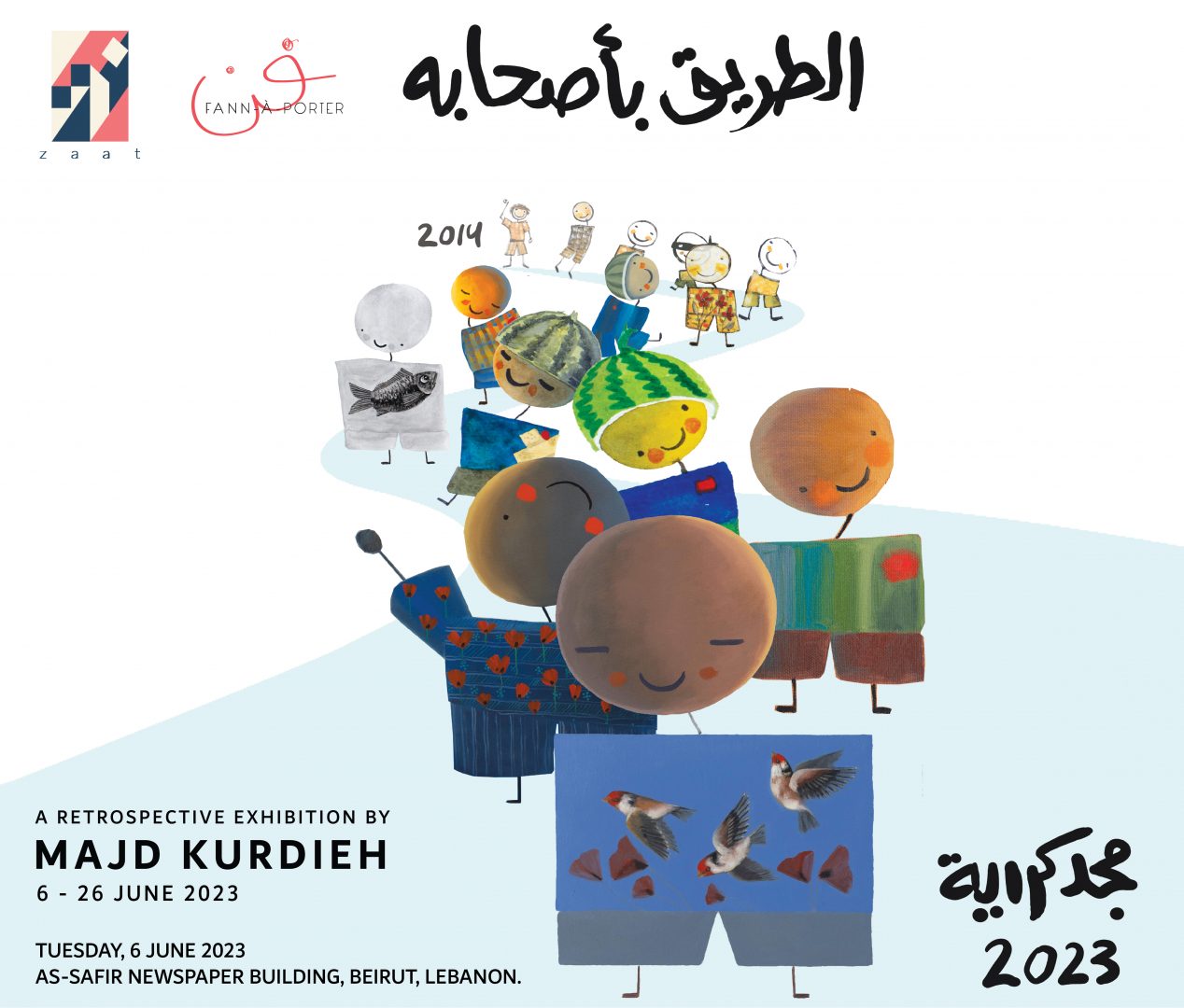 Majd Kurdieh's retrospective exhibition showcases several captivating series from his oeuvre. Beginning with The Land Needs Ironing (2014-2016), which portrays peaceful yet powerful messages amidst a decade of war, the exhibition takes viewers on a whimsical journey. It moves through series like Stealing Sadness (2017-2018), where The Very Scary Butterfly Gang replaces sadness with feathers of hope, and Surrender to Love (2018), featuring characters embodying softness and the power of love.
The exhibition also includes the ink-on-paper series Hold Onto The Flower (2019), the vibrant watercolor scenes of We Continue To Raise The Flag Of The Sun (2020), and the passionate aesthetics of Watermelon Peace (2021). It concludes with One Wound, One Smile (2022), exploring complex human emotions, and the new series The Wing of the Dream, (2023) offering a departure into a more realistic depiction of birds, symbolizing the fragility of life and the duality of existence.
This retrospective offers a unique glimpse into Kurdieh's profound artistic vision, illuminating themes of hope, togetherness, and the enduring pursuit of love within the human spirit.
This exhibition is presented by Fann À Porter Dubai in partnership with ZAAT.